It is hard to know what your toddler will eat while you are not there, but at least you will feel a little better to know your kid had an excellent meal already with your homemade healthy breakfast. You will find here 9 delicious healthy breakfast ideas for toddlers, which will work as a guide to solve the following most common problems.
Worried parents will know different breakfast ideas for toddlers
Being a parent is not an easy job. There is no user's manual to help us be the best. But what we know for sure is that any parent is always seeking for your kid's best. An important part is to guarantee a great feeding that will allow them to grow properly, develop abilities as they are expected, and get the nutrition they need to keep them healthy and prevent diseases.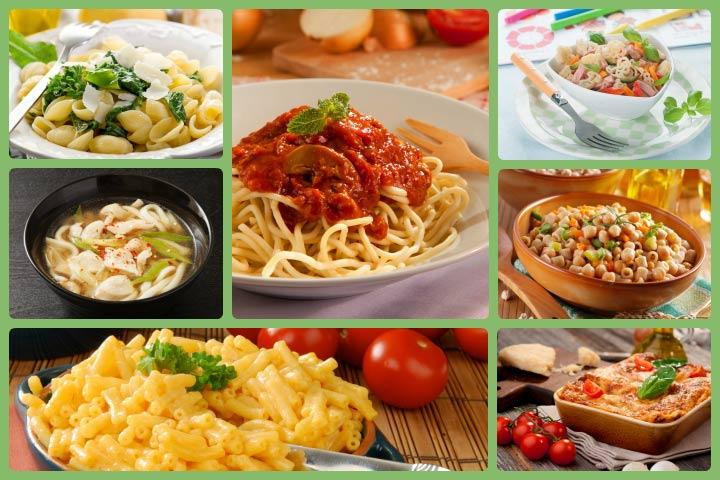 But the biggest concern for any parent, at the same time, is to have different options to prepare breakfast for their kids. Recipes must be not only healthy but also fast to prepare, as many of us have no time in the mornings to get a hard recipe done; and fun, appetizing and varied, so our toddlers won't get bored of the same food every day; what a bad way to start the day, with your kid complaining about the food, right? Saying he doesn't like this or that, lying about feeling plenty just to stop eating? Well, we will help you resolve it in a blink of an eye with these tips.
All of them are balanced, with protein, fruits or veggies, some fat and carbs, all in one recipe, to guarantee your kid will have what he needs on the daily before you leave. So stop the worry and start the wellness sensation of knowing this concern is in the past. Hope you like these ideas.
Suggested breakfast ideas for toddlers:
Smoothies:

They are a fast way to include all they need in just one cup. Use a base of milk or yogurt and add a big amount of fruit to make it have consistency. You can use frozen fruit to make it look like an ice cream. You might do a milkshake as well, using any cereal and milk. A fruit yogurt will work as well for this recipe. Use what you have on hand. Serve it in a cup with a portion of cereal or granola, and even more fruit on top.

Pancakes:

They are a great option to feed your kids, as you can add in the mix vegetables or fruits to change the taste and make it more nutritive. Use the same pancake mix you have always prepared. Use milk instead of water and add carrot, beetroot, spinach, banana or oat, choose only. They will have a different color depending on what you chose to add to make it look fun. Add honey and butter to them, it is so tasteful. Join it with some fruit or juice. These are great breakfast ideas your toddlers can take to school or daycare, as they won't change the taste with time, and you can eat them hot or cold the same.

Funny sandwich:

Sandwiches are an excellent option as you can make them with anything you have at home! They are fast and kids love them. Let your imagination run free. But great ideas to make it more likable to your kids and change it every often is to make wrinkle or smiley faces with the fill. Spread your bread with cottage cheese, butter, peanut butter, or ketchup and mayonnaise. Use slices of vegetables, fruits, ham and or cheese, according to what you used in the first step, to cut and form the face. Show your toddler the sandwich without the top bread to let him know about the funny inside, close the sandwich and serve. Use juice, milk or milkshakes as a beverage.

Another great idea is to make the whole sandwich and then cut it in a few shapes to form a little puzzle.
Eggs:

You can choose between an omelet and scrambled eggs. Both work the same. You can season them with onion, garlic, and eschalot. Add some veggies, such as tomato or potato. Use chicken cubes, ham or cheese. As you can see this breakfast idea is a great option to get everything they need in each bite! Use what comes to your mind to make those eggs. You can even make an omelet with tuna or any other stew fish remaining from the other day, crumble it and take out all the fishbone. Mix eggs, fish with few salt. Fry some slices of plantain and potato, to fill your omelet the same way you would do with ham or cheese. Flavor is amazing and highly nutritive. Serve your eggs with some bread. It is the best companion for them. Complete with juice, not milk.

Egg sandwich:

A perfect combination of the benefits of the previous recipes. Eggs are excellent to fill your sandwich. This is so easy to prepare, healthy and tasteful. Season your eggs with some herbs and salt. Use a ramekin to cook your eggs in the microwave for around 45 seconds or as soon as they rise. Use a slice of bread on the base, cheese tomato, egg, and top bread, and done! There you have it. I think this is the quickest breakfast idea you will find. Perfect for busy parents.
As a version of this recipe able to take to daycare is to cut out the center of the slice of bread and, on a hot frying pan, put the bread and the seasoned egg with cubes of tomato and cheese inside the hole until it is cooked. A crashworthy version of this recipe.
Oatmeal:

It is a great option not only to feed your toddler properly, but it will also make him feel plenty for so long. A warm bowl of oatmeal is great for their little stomachs as it is easy to digest, acting as a natural laxative. It is also great to their immune system, and an excellent source of energy, vitamins, and minerals. You can make it with milk and serve with granola, cereals, pieces of banana, apple or strawberry, or even with some toasts. Add cinnamon to make it more delicious!

Bagel, fruits, and milk:

Little kids love mini bagels and English muffins. Use it as an advantage to make some healthy food. Spread a big amount of cream cheese on the bagel; add if you want bacon or ham, and plate it with a big portion of any fruit, might be cantaloupe or grapes, which go perfectly with cream cheese. Another great version would turn when choosing peanut butter on your bagel, which goes excellent with banana slices. Milk will be your beverage.

Pizza:

Kids die over junk food, actually we all do. But we can indulge them a little bit by preparing them homemade pizza. It would be healthier than a regular one, as you will use better ingredients. Use a mold covered with enough butter, to put wheat flour dough thin base; add some sauce, tomato slices, ham, oregano, onion and pepper cut in strips, and end with some slices or grated cheese. Bake for around 15 minutes. Cut and serve. Dough can be done previously and preserved in the refrigerator or you can substitute it with flatbread, and even sandwich bread if you are too rush. Process will be the same, but bake it less time, just to grill the cheese.

Muffins:

Another way to spoil your kids a little bit, but in a healthy way is by baking them some sweet healthy muffins. Start making your mixture and then and some grated pumpkin, banana, raised, or carrot; bake it, and decorate with more homemade fruity tops or syrups or cream cheese frosting. To make them even more delightful, fill them with peanut butter or chocolate cream. You will give them a sweet surprise but without making any damage to their health. These muffins will make them love you.
We wanted to make sure these recipes will not only be nutritive, but balanced and so full of all the kids need to grow up healthy. They also needed to be tasteful and fun, because, in that period of their lives, kids can be a little bit of a headache to feed. Some eat everything and more, but others are more selective and harder to feed. That is an issue some parents have to deal with and struggle every day. That is why you need varied recipes to try them all and see what your kid like the most, without missing what is really important.
These breakfast ideas for toddlers has variations inside of each themselves to help you have more option on the daily and letting you use what you can or have. So it is not only 9, but more delicious ideas to help you prepare a breakfast your toddler will love.